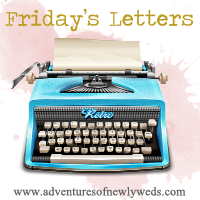 Dear Z - I love love love you (ky)
Dear Friday - You could not have come soon enough and thank you for starting off a much needed 3 day weekend!
Dear Self - Always remember it could be WAY worse....this could be your family
Dear Fall - I need you to get here asap!! I am looking forward to all of this
Dear Followers and Fellow Bloggers - Love all of you gals!! Hope you have an amazing weekend!