Thanksgiving is one of my favorite holidays because of all of the FOOD!!
I am so thankful to be apart of families that the women can cook so well!
Needless to say my waistline loves Thanksgiving as well!
In case anyone is wracking their pretty little head on something to bring for Thanksgiving below are two of my favorite sides!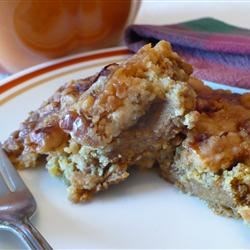 3 1/2 cups canned pumpkin
2 teaspoons ground cinnamon
1/2 teaspoon ground ginger
1/4 teaspoon ground cloves
1 can (12 oz) evaporated milk
1 pound yellow cake mix (1 standard box)
1 cup chopped pecans (optional)
whipped topping (optional)
Preheat oven to 350 degrees, mix together sugar, eggs, pumpkin, cinnamon, ginger, cloves, salt and milk. Pour mixture into a 9X13 baking pan and sprinkle dry cake mix on top, then sprinkle nuts. Pour melted butter evenly over the cake mix and nuts. Bake at 350 degrees for 50 - 60 minutes.
This cake is normally better once it has time to sit and cool down. When you pull it out of the oven it is not going to be pretty but I promise you it is a HUGE hit! My family loves it and Z loves it as long as I do not put nuts! recipe can be found
here.
Paula Deen's BLT Deviled Eggs
6 large eggs, hard-boiled and peeled
3 slices bacon, cooked and crumbled, plus more for garnish if desired
2 cherry tomatoes, seeded and finely chopped
1 tablespoon dried parsley flakes
Salt and freshly ground black pepper
Halve the eggs lengthwise, remove the yolk and add them to a medium bowl. Mash the yolks with a fork and stir in the mayonnaise, bacon, tomatoes, and parsley. Add salt and pepper to taste and blend well.
Fill in egg whites evenly with the yolk mixture and garnish with bacon is desired.
I made deviled eggs for the first time last Thanksgiving and they definitely are a lot easier than I always thought they were! I made this recipe for Easter and I seriously could have eaten every single egg by myself! They are sooooo good! But it is a Paula Deen recipe so I should have expected that at the least!
If anyone is in a bind I really hope this helps y'all out!
Do you have any go-to recipes for Thanksgiving??
Please share!
Xoxo,
"E"